There are many ways to save money building your own garden hose hanger. These are much cheaper than buying a hose reel.
A lightweight metal garden hose is much easier to hang than a large heavy rubber hose.
This is a video you can learn how to take an old piece of wood that you might have lying around and turn it into a garden hose hanger for a few dollars.
You can also paint your hose hanger with any design you want to. It can match your house or your garden.
You want to be careful with the weight of your garden hose.
This style of hose hanger is ideal for an expandable hose that doesn't weigh more than several pounds.
A new hose reel can set you pack more than $50 and you have to reel them in which is never much fun.
With this design you don't need to reel in your hose and you can add a bit of creativity to your hose hanger and people will love it.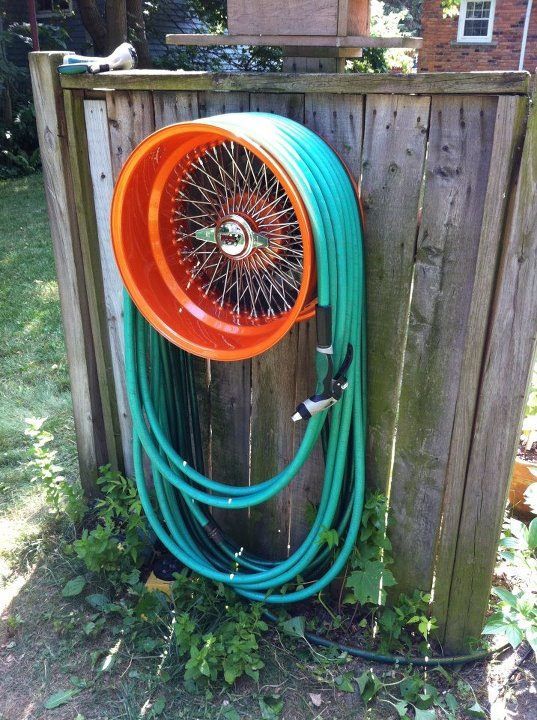 Using an old wheel can make a perfect hose hanger. Simple take your hose and loop it around the wheel.
You can hang the wheel on your fence or mount it to your wall.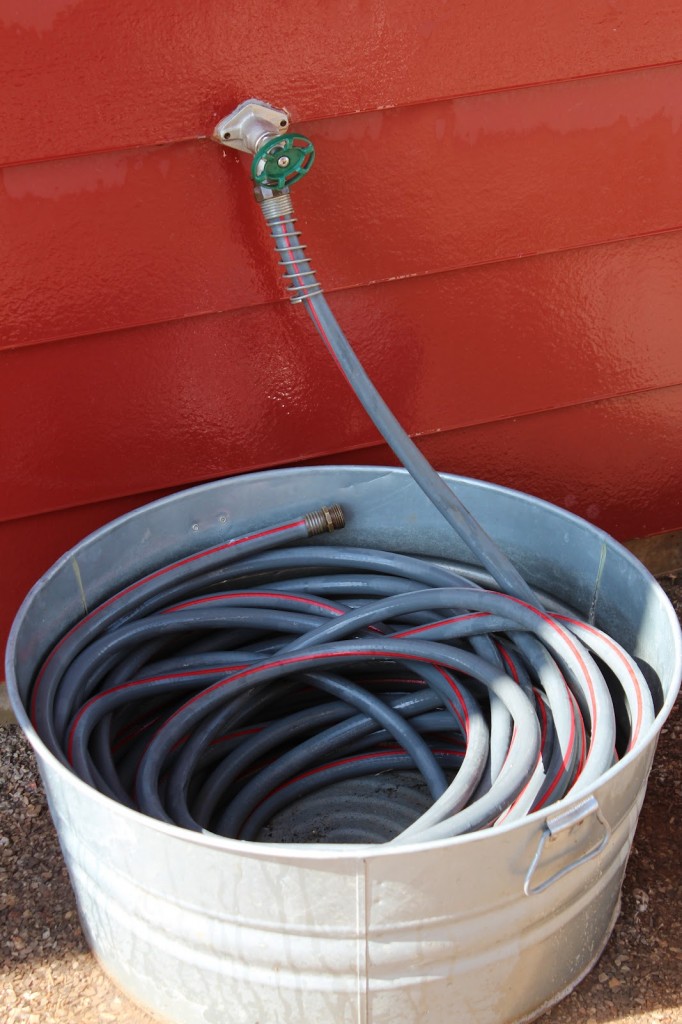 A bucket makes an interesting hose hanger.
Although it's not really hanging…
I learned this technique while living on a farm they would store there hoses in buckets and collect any water that drained out of the hose in order to reuse it.
You can also throw a piece of plastic over it to protect your bucket and hose.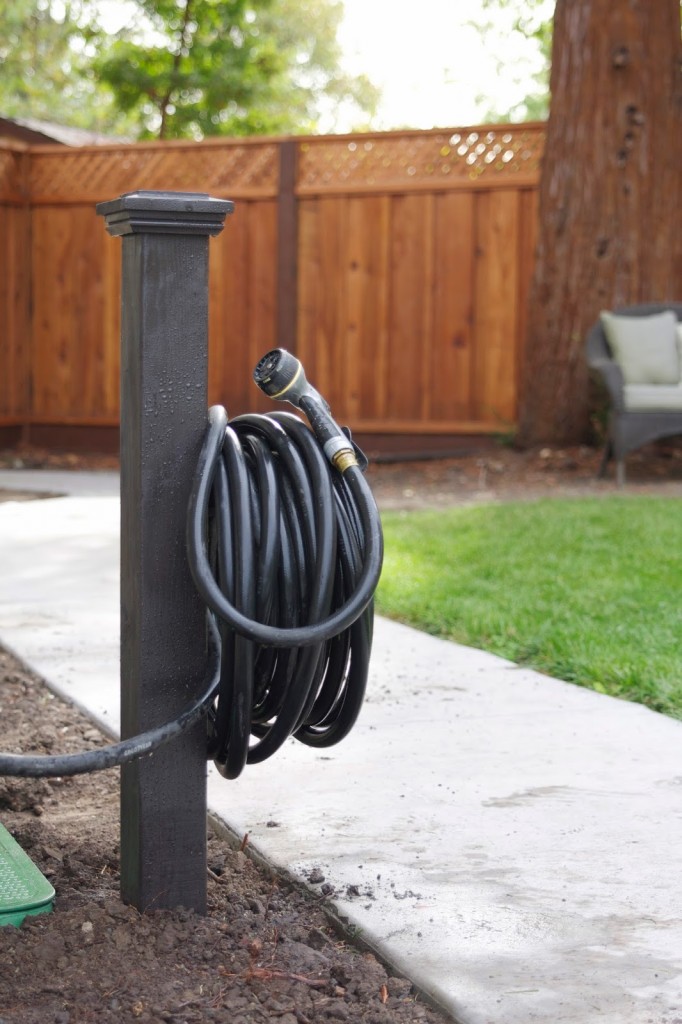 An old fence post or metal post can also make a stylish garden hose hook.
There's not much you need to do here. Simply dig a hole and cement the metal into the ground and then drill a hook onto the post.